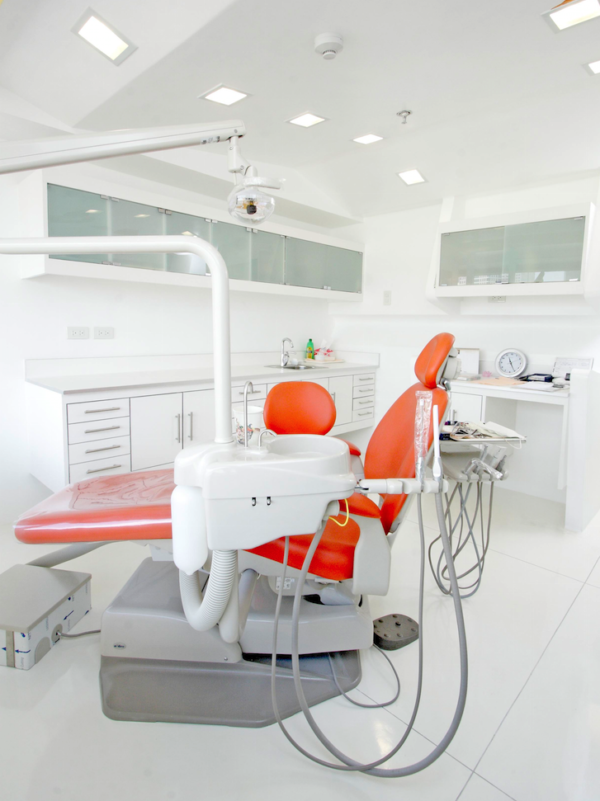 TEETH WHITENING
Teeth whitening quickly transforms your teeth to give you a brighter, whiter smile in just 45 minutes! Dark, dull, or stained teeth can become 3-5 shades lighter with an easy, painless process that does not damage the teeth.
BONDING
When teeth are chipped or slightly decayed, bonded composite resins may be the material of choice. Bonding makes a great tooth colored filling for small cavities, and broken or chipped surfaces. It can also be used to close spaces between teeth. Additionally, it is used to cover the entire outside surface of a tooth to change its color and shape. Enamel-like material is applied on the tooth's surface then sculpted, hardened and polished into shape
PORCELAIN VENEERS
Porcelain veneers (sometimes referred to as laminates) can change an entire smile. Porcelain laminate veneers are quick, painless, and dramatic. The process can be used to close spaces between teeth, lighten teeth, repair broken teeth, or change the alignment of teeth to create the appearance of being straight Porcelain veneers are the most popular technique used for dramatic smile makeovers. Porcelain veneers are thin custom made, porcelain shells, bonded directly to your teeth. Each veneer becomes part of the tooth, dramatically and naturally enhancing its shade and shape. Many times this can be accomplished in only two appointments. With proper home care and maintenance, veneers can give you a great smile that lasts for years.
PORCELAIN CROWNS and BRIDGES
Porcelain crowns and bridges can be used to repair teeth or replace missing teeth for a natural-looking smile. The crowns are bonded to the healthy portion of the tooth structure to restore the natural bite, which prevents shifting or further dental decay. Porcelain crowns are not bulky and have no underlying metal. The thin porcelain crowns appear realistic and beautiful in shape and color, which means no gray shows through the gum line.
TOOTH-COLORED FILLINGS and ONLAYS
Tooth-colored fillings and onlays are stronger and more attractive than filling materials of the past. When left alone, old metal fillings may break or abscess in your teeth. Tooth-colored fillings use adhesive composite resin or leuicite-reinforced porcelain onlays that bond to the tooth, allowing more of the healthy portions of the tooth to be preserved. They look, feel, and chew like natural, healthy teeth.
COSMETIC CONTOURING
Cosmetic Contouring is one of the easiest procedures done today. Cosmetic contouring creates a more pleasing shape, and improves length to width ratio of your teeth. Contouring also helps soften the smile, creating the most complimentary smile line for a man and a woman.
GUM SCULPTURE
Gum Sculpture gives correction to soft tissue esthetic problems. It creates gingival symmetry and produces improvement in a patient's smile.
SMILE LIFTS
Smile lifts improve facial contours and muscle structure through tooth and bite alignment. Lifelike crowns, bridges, tooth colored fillings, and natural looking implants help you achieve a younger and healthier smile.
Customized clear aligners using the latest digitized technology to determine the perfect fit for the patient that can help in shifting the position of the teeth to its rightful position.  Read More Here
You can visit us at
3rd Floor Dusit Thani Hotel, Ayala Centre, 1223 Makati City, Philippines
Centrally located in the heart of Makati at the Ayala Center which is Metro Manila's premier financial, commercial, entertainment and shopping district, the hotel is within easy walking distance to major addresses and points of interest.
Dusit Thani Hotel is just 30 minutes away from Ninoy Aquino International Airport.
Contact us
Phone: (632) 238 8888 loc. 8930
Mobile: 63905 265.0889 (office mobile)